One day during one of my business trips, I woke up at the super luxurious hotel in Spain. I reached out to press the button near my bed, and curtains opened up to show me a splendid ocean view. My eyes got wide open when this magnificent harbor panorama was slowly revealing itself through the wide to the floor window in this extremely elegant 21st-floor suite.
It was breathtaking, and I didn't even have to get up from a bed to arrange this treat.
"What a way to wake up?" I thought to myself.
"I guess this is it? I reached the point of my true success and accomplishment. I own a cozy apartment in the city center of Amsterdam, I have a high position and well-paid job, I am traveling to all those amazing and luxurious places, and they are preparing me for promotion…"
But before I could go further on that train of thoughts, my body hit me with the harsh reality:
"And yet, you constantly are so tired and on the verge of burnout…" 
Indeed, I was so exhausted, I could hardly get up. All I was longing just to rest and sleep more. My body felt sour, and what seemed the worst, I simply couldn't take that awesomeness around me in. My senses were so numbed and overstimulated that I couldn't enjoy or feel anything. And even worse, I didn't have time even for this internal dialogue to end. I had to rush for a business meeting starting at 8.30am.
And that's how all my energy shifted towards forcing my body to move and pushing down all those screams from the body on top of the pile called "I don't have time to listen to you now". 
And that's it. 
That's how happened my 5 minutes glory of the dream I was working so insanely hard towards all my life…
Picture from my personal archives which I took from the place. 
 I remember vividly preparing myself for a meeting, brushing my hair and staring at my pale face in the mirror. The sadness of my heart was connecting with me through the almost crying eyes. It was desperately grabbing the momentum again, so it shouted: 
"Do you realize? This is so fundamentally wrong? You've been so lied to. You did all that people told you about "great happiness" and "success" regarding climbing the career ladders, and you've never felt so dead, numb, and disconnected from inside."
I will never forget this moment because it was a pivotal moment of my life, leading to many radical changes after…
I quit a decade-built successful corporate career. I changed my first name to Elaira (because why not to be who you want to be), and I promised myself to live my fullest humanly possible potential. I didn't know what that was, but I felt there must be more to life. I just knew it can't be it… I couldn't imagine it from where I was; I didn't have many role models either. So, I decided to be my own role model and walk the path less walked. I committed to doing whatever it takes, as long as it takes, no matter the cost, even if I die…
And my oh my, it was a roller coaster, to say the least, and through several years now I died tons of times inside or better to say, "those false identities I built through years." But I kept pushing through! I kept choosing myself in the best ability I knew moment by moment while breaking structures, concepts, beliefs, and status quo around me and in me. I gave space and listened to all those pains and emotions, I ignored and pushed down in my body. More space I have, more even my ancestor's pains started purging through.
I had to surrender to uncertainty because it was the only way. I could vaguely imagine the future, and at times I had no clue what to do or where I was going. Often I had to choose my truth stubbornly despite all the odds. I did tons of mis-takes and tried again, tried differently. Out of all, losing people probably was the hardest part. It was not an easy journey… But somewhere deep inside, I just knew it's the right way and step by step, day by day I got to where I am now. And by far, I know it's not the end, feels just the beginning…
And it led me to so much grounded calmness and inner peace (was new feeling to me).  Also, truer love, the joy of creating, more authentic and deeper connections, my own business with exciting ideas, more genuine self-expression, and effortless flow of energy of life.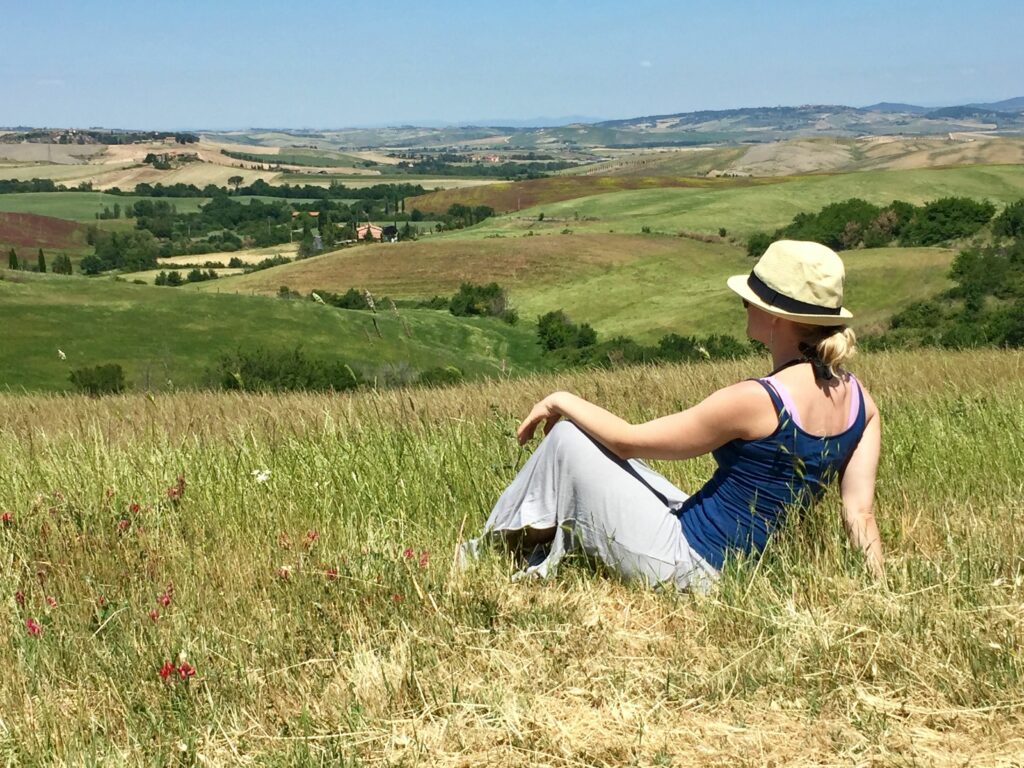 My heart feels softer, my body feels lighter, my senses start to feel the stuff I never picked up before, my intuition got insanely strong, my connection with nature never felt so alive and profound. My days feel more fulfilling, and my essence feels an incredibly liberating sense of freedom like never before.
I feel deeply in love with life, my body, myself, nature, the world, the people, and the simple things around me.
I do less nowadays, but I feel much more. And I must say, I never felt alive like I am today. I have beautiful dreams for the future and I am building my life with so much kindness, love, respect and grace, treating it like a sanctuary…
Nobody told me success could feel this way, so I had to go into the wild and discover it for myself… And if that is not a success, I don't know what is…But hey, as I said, somewhere deep inside, it feels just a juicy beginning and I'm just scratching the surface for what is humanly possible.
I would love to end up my sharing with a beautiful Jeff  Foster poem where he summarizes my own journey really well.
How I became a Warrior
Once, I ran from fear
so fear controlled me.
Until I learned to hold fear like a newborn.
Listen to it, but not give in.
Honour it, but not worship it.
Fear could not stop me anymore.
I walked with courage into the storm.
I still have fear,
but it does not have me.
Once, I was ashamed of who I was.
I invited shame into my heart.
I let it burn.
It told me, "I am only trying
to protect your vulnerability".
I thanked shame dearly,
and stepped into life anyway,
unashamed, with shame as a lover.
Once, I had great sadness
buried deep inside.
I invited it to come out and play.
I wept oceans. My tear ducts ran dry.
And I found joy right there.
Right at the core of my sorrow.
It was heartbreak that taught me how to love.
Once, I had anxiety.
A mind that wouldn't stop.
Thoughts that wouldn't be silent.
So I stopped trying to silence them.
And I dropped out of the mind,
and into the Earth.
Into the mud.
Where I was held strong
like a tree, unshakeable, safe.
Once, anger burned in the depths.
I called anger into the light of myself.
I felt its shocking power.
I let my heart pound and my blood boil.
Listened to it, finally.
And it screamed, "Respect yourself fiercely now!".
"Speak your truth with passion!".
"Say no when you mean no!".
"Walk your path with courage!".
"Let no one speak for you!"
Anger became an honest friend.
A truthful guide.
A beautiful wild child.
~ Jeff Foster