Recently, my community was asking me show up more. I was invited to step up and hold the space differently, to hold more, to lead more… I also felt the different offerings coming in my field…
But I just didn't do it, I couldn't, something was holding me back.
I was waiting for the right time, for people to be ready to receive it fully, but the truth is I was not ready. Everything around me was ready but not me.
That's why I always say: "it's not your strategy or your ability to manifest the most epic opportunities for your business, it's your capacity to receive, hold and manage it".
Everything can be ready around you but if you don't have the capacity to show up, claim and hold it, it won't happen. 
It turns out I needed this initiation that happened for me in Bali. And I knew about it for around 15 years as I remember. I had different glimpses of it…
The initiation to my strength, my leadership, my power as a healer.
I always knew about it but I was kind of waiting for the world to be ready. The world got ready but then I got stuck with all the bruising and trying to find the table where I belong…
I knew my mission since I was a child. I knew what I came here for, I just wasn't sure HOW to ground and create that because it's something different, something really special.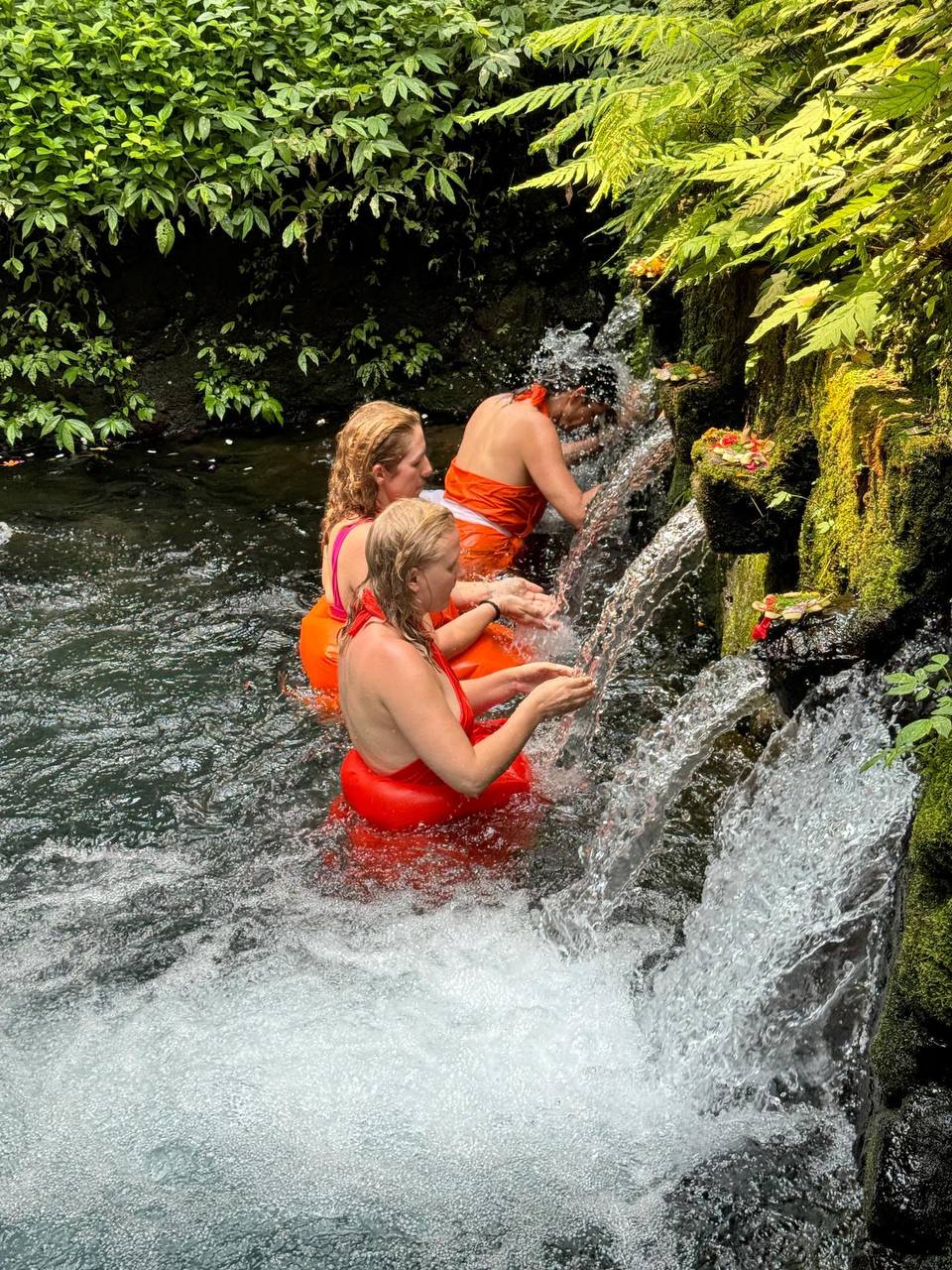 This retreat was the most nourishing, loving and beautiful invitation by sisterhood I have ever encountered in such a pure and genuinely caring way. All of my hiding just melted and all of me got fully aligned to step into my mission.
I felt seen, welcomed and held so powerfully. This for me was the experience of the new, healthy, evolved form of spirituality. I just needed the most genuine, softly caring, honouring of my boundaries and truly welcoming invitation.
Everyday I was stretched in my expansion so much, everyday I was walking on my receiving capacity upper limit… and I am telling you if I didn't know nervous system capacity work, I would have probably sabotaged it all. I wouldn't have stepped into the possibility… I had to use all the tools from my nervous system regulation toolbox. 
And thankfully the retreat facilitator was a nervous system work specialist which made all the difference too.
Again, I was mind-blown at how important nervous system understanding is. I knew it, but the capabilities of our bodies manage to surprise me every time.
Women in the retreat looked straight in my eyes and said something touching to me, reflected to me several times that keeps repeating in my head even days after:
"I see your strength, I see your radiance, I see a thousand suns in you…"
I think it's time for that to radiate into the world. I still don't know yet how this will unfold in the form of my business, but my way of being, showing up and relating with the world has shifted.
So buckle up beauties! I am coming back…❤️